Social Media Marketing Expert,
Tanya Aliza Shares
"How To Build A Facebook Business Page That Attracts Lucrative Leads... Profitable Relationships... And Boosts Your Brand... In The Next 7 Days!"
Get the real strategies behind building a powerful Fan Page that Grabs Attention...Generates Interest in your Brand...and has people eager to do business with you...
Even if you have no clue about Fan Pages
Are worried about getting banned on social media...
Have no technical skills... or Limited time...
Or have tried to set up a Fan Page before and failed to get the results you wanted....Or have no clue what to post to get good engagement
Facebook is the Hottest place to Build Your Business…. Are You Getting The Results You Want Right Now?
You're seconds away from building a Fan Page
that get's you:
YES: This Is A Fan Page Course With A Major Difference...
Let's face it... there are other courses out there on how to set up your Fan Page, but none of them deal with the real reason you set it up in the first place... To get leads and to make money... Right?
This course is all about teaching you how to construct a highly profitable social media lead generation funnel from start to finish where you grow a list of raving customers for your product, service or opportunity right from your Fan Page.
Sound good?
You can sell to your new leads over and over again and simply crush it...no matter what market you're in.
You'll also discover exactly what to post that attracts attention, gets people into your sales funnel, and gets them doing business with you.
I call Tanya a 'Marketing Genius' because that's exactly what she is. She explains things so clearly and it's so easy to implement the steps that she lays out.

Bonnie Cribbs,

BonnieCribbs.com
Why You Must Have A Lead Generating Fan Page

If You're Serious

About Growing Your Business
You can build a massive audience of raving fans who become your customers. Coca Cola has over 94,292,943 fans! Imagine just having a tiny fraction of that. (I'll show you how easy that is to achieve.)
There are over 1.35 billion people on social media today.
You can build a massive list of subscribers to present your offers to.
You can go viral with your marketing messages.
You can grow your profits and sales and reputation for years to come...FOR FREE.
That's right...having a Fan Page is the ideal way for you to develop business.
If YOU'RE in Network Marketing, Direct Sales or a Freelance Entrepreneur or an Author and looking to see explosive results in your business and dominate your niche...
My name is Tanya Aliza and I've been teaching home business owners how to grow their incomes using social media for over 6 years now.
I've used Social Media to help me:
Would you like results like these?
If you're like many of the Home Business
owners I deal with every day...some of this
might sound familiar...
YOU're spending money on countless courses and seeing no results
YOU worry about missing out on new marketing trends, but all of it sounds so confusing and technical
YOU don't have enough interested people to talk to about your business or you just get time wasters
YOU don't know how to promote yourself on Social Media properly
YOU don't know how to present your product or service in a valuable engaging way
YOU don't know how to create a list of followers on Social Media that want to spend money with you
If any of the above sounds familiar...I know EXACTLY how you feel.
How Social Media Marketing (done
correctly) helped me tap into my
real financial potential...
I fired my boss in the corporate world in 2010 and went full time with my Home Business.
At the time, I had no knowledge of how to harness the power of social media...I spent my time doing the usual stuff like:
• Hounding friends and family
• Home meetings (lots of them...)
• Approaching strangers in coffee shops
• Spamming people on social media (it was pretty hilarious)
Are you doing any of this?
I knew I couldn't keep spinning my wheels in these activities that were not producing the results I wanted.
I spent countless hours on courses and trainings to learn how to use Social Media properly to grow my business. One year later and $13k invested in courses and I finally started to see amazing results in my business.
• My list of customers exploded
• My engagement with my Fans lit up
• I started to overtake the competition in my niche and became the #3 Recruiter in my company
• I have more time freedom in my business (I now work about 2 hours a day)
• I grew my income to the mid six figures and it continues to grow.
I'm so excited because, finally, everything I've learned about creating a thriving business using a Fan Page is now available in my simple to follow video course called:
Unlimited Fan Page Profits

is an easy to follow set of video tutorials where you watch over my shoulder as I create a Lead Generating, highly engaging Fan Page from scratch.
Here's why Unlimited Fan Page Profits will deliver success for you like no other Fan Page course out there right now...
Unlimited Fan Page Profits will give you the confidence to create a solid marketing plan for your business and you will have a top end lead generating Fan Page.
Unlimited Fan Page Profits is broken down into 6 easy to follow modules (each containing multiple videos) you can be looking at in just minutes from now.
What's Included In Ultimate Fan Page Profits

:
6 Modules, 26 Video Lessons, & 6 Power Bonuses
$2804 in Value
PLUS...

6 Power BONUSES
($1018 Value)
Blitz Your Competition And
Dominate Your Niche
Unlimited Fan Page Profits is your key to reaching out to a wider audience and Growing Your Leads, Branding and Profits.
It will connect you with your prospects like no other Fan Page course and create a level of engagement you have never seen before.
As you get more sales, more profits and unbeatable business growth in the future...Your competition will wonder what happened as you take the lion's share of your niche.
Why Anyone Can Use This To Create Massive Changes In Your Business
No matter what your level of skill or knowledge in social media this course will deliver real results for you.
You simply watch over my shoulder as I reveal everything step-by-step to create a wildly successful fan page.
You will never get stuck or confused or wonder what you need to be doing next.
These people had little to no experience in fan pages or anything technical before trying the course and are seeing amazing results!!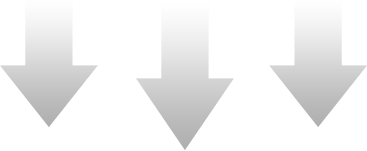 Works For Any Home Business Niche
The course is designed to be effective no matter what business/niche you are in.
You will discover the core principles and techniques required to build a
highly responsive Fan Page no matter what market you are in.
You Can Stop Buying Courses And Start Making Money Today
You have probably invested in many other courses before this one.
If you decide to get this course today - You will have a clear path ahead of you...showing you how to generate valuable leads and profits from your Fan Page.
You will have everything YOU need to succeed using a Fan Page. Nothing else required.
Here's Why That's A

Bad Idea
Sure, you could go out there and learn how to set up a fan page yourself, but
why spend days and months searching through Google for tips
on setting up your Fan Page when you can get all the information you need to succeed in a few hours of videos.
Remember even if you invest in another course from one of the social media gurus, you will not learn how to

turn your Fan Page into a magnet for attracting leads and growing your business.
I generated 98 leads in 48 hours on Facebook after implementing what Tanya taught me! She's an amazing trainer.

Elizabeth Olvia ,

ElizabethOliva.com
You get

Unlimited Fan Page Profits

plus all these amazing bonuses for...
Many of my colleagues said I should be charging 10 times that amount considering the multiple 6 figure income I've built largely based on leads from my fan page...Plus all the people who have grown their business and income with these secrets.
Remember you will be getting over 8 hours of coaching-worth in excess of $2000...Plus the amazing bonuses worth $1,018.
Why Just $247 For The Chance To Get More Leads, Sales And Profits From Your Fan Page?
I know what's like starting out and I've been where you are now - so I wanted to keep the price within reach of anyone who really wants to see a change in their business.
My plan at the moment is to the leave the price at $247 until such time as I get a certain amount of students on board.
Then I will raise the price to $397.
Act now

to lock down the lowest price possible ($247) for this offer.
Simple click the

Enroll

button below.
You will then be taken to payment page and after you enter your details you will be sent an email with instant access to all the videos....And amazing bonuses.
Do this today ...and Get An Unfair Advantage Over Your Competition
The secrets to setting up a lead generation Fan Page are known to very few people. You can get a jump on your competition right now and gather momentum on your Fan Page before the competition knows what happened.
The sooner you start the better.
You're at a cross roads right now.
Option #1:

You can of course do nothing here but if you do nothing – nothing will change. If you're struggling to get leads in your business right now and to get noticed....Things will only get worse.
You may struggle to get your product or service the respect it deserves.
Setting yourself up on social media the right way to grow your business will still be confusing and your competition can race ahead and take the lion's share of your market...leaving you struggling to get by and reach your goals.
Or worse still - having to go back to your day job.
Option #2:

would be to go it alone and set your own Fan Page up by yourself-but if you're on this page right now I'm guessing that did not work out so far.
Setting a Fan Page up is simple...but setting up a Fan Page to attract leads and grow your business, engagement and profits takes some instruction to get it right.
Otherwise you end like other people...with Fan Pages out there that do nothing, get no leads, engagement or profits.
Option #3: 

here is a real no brainer.
You take a tiny 100% risk free decision to try out

Unlimited Fan Page Profits

and just watch the leads and sales come through over the coming weeks.
Check Out More of My Success Stories...
"Before Tanya's course I didn't even have a Fan Page. I launched my Fan Page last week and I already have over 1500 Likes. Thank you Tanya for helping and caring to share your marketing mind. This training is fabulous! Tanya explains things so succinctly and shares so many great tips and ideas to increase your Fan base and build your business online. Thanks so much."

Deb Hocking ,

Home Business Entrepreneur